Selling Cattle: Bred Cows, Bred Heifers, Breeding Stock, or Pairs
Whether you're selling cattle as a single lot or conducting an entire ranch dispersion, you deserve to have say in the price for the product you raised.
Traditional Cattle Marketing Doesn't Bring the Best Prices Anymore
With more than 50 years in the industry, we understand what it feels like to be disappointed in the price your cattle sold for. You've worked extremely hard to raise great animals, and you're tired of not being able to have a say in what price you get for selling cattle in specific lots or ranch dispersions. Which is why we help you skip the frustrations and help sell your cattle right from the comfort of your own home. We've worked with hundreds of ranchers and have sold more than 30,000 head of cattle alone in 2021.
Selling Cattle With Confidence
Wouldn't it be nice if you could:
Have a say in the price you got for your cattle

Leave your cattle at home until they are sold

Have the option to talk to the buyers before hand

Avoid high stress and uncomfortable environments

Collaborate with someone on figuring out where your product fits into the market

Work with someone who acts as a trusted partner and cares about your operation

Trust a team who specializes in online cattle marketing and ranch dispersion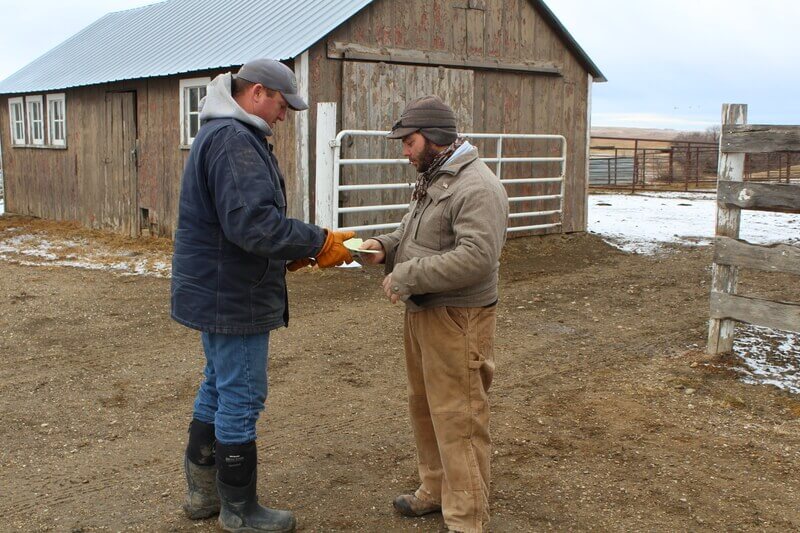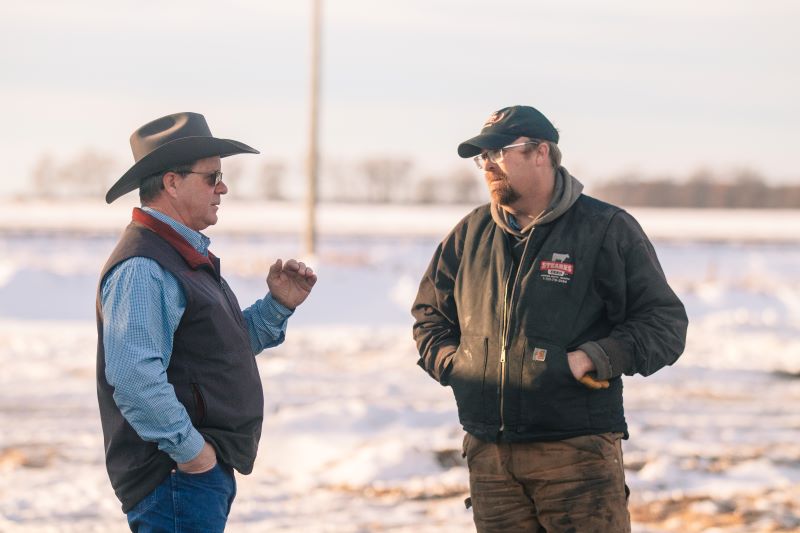 When you sell your cattle with Williamson Land & Cattle, we:
In return, we earn 3.5% of the sale price at the time of sale. We receive no payment until the cattle are sold.
Testimonials from Our Customers
Ian from Wyoming said:
"Farmers, ranchers and cattlemen are tough. This sometimes means they can be tough to deal with, which isn't a bad thing. Williamson Land and Cattle, specializing in bred heifer and bred cow sales, is successful in making deals with farmers, ranchers and cattlemen. I was happy with the job they did for me marketing and selling bred cows. Their vast connection of buyers and sellers, country integrity, ease of working with and helpfulness would make me a repeat client in the future. If you are buying or selling bred cattle they can help you too."
Davene from Montana said:
"If you ever need a recommendation, you got it from me. Those boys worked their butts off. And the commission I paid was worth every penny. Thank you and I hope to do business with you again."
Jerry from Montana said:
"Selling because of drought was a hard decision, but working with Williamson Land & Cattle made the process easier, and we're very happy with the honesty and communication during the process."
Start Selling Cattle Stress Free
Tell Us About Your Cattle
Let's have a conversation about the cattle you're looking to sell.
We'll Market Your Cattle Online
We will come to your place to take photos and videos of your cows and then begin marketing your cattle online.
With our average turnaround time of 8 days, we'll sell your cattle with your say in the price.
About Williamson Land & Cattle
At Williamson Land & Cattle, we know as a rancher you take pride in the animals you raise and would like to be compensated fairly for the quality product you are selling. You might be worried about whether we will be able to move your cattle in a specific timeframe or not because your bred cows or heifers might be calving soon. 
With our average turnaround time of 8 days, we can assure you that we will find a home for your cattle quickly and that they are placed in the right spot. We work together to ensure you are getting a fair price, and that your cattle are placed in front of the right buyers. As ranchers ourselves, we believe you deserve to sell your quality bred heifers, bred cows, or pairs successfully and have a say in how they're sold. We understand the chaos and worry that comes with not knowing what price the cattle will bring on the day you decide to sell them. We do business with individuals and ranchers to ensure both the buyer and seller are satisfied.
Ready To Sell Your Cattle?
If you are ready to get started, follow the link and fill out all the details pertaining to your cattle. We'll contact you after reviewing the information.